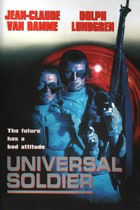 Posted : 3 years, 1 month ago on 22 July 2012 06:28 (A review of
Universal Soldier
)
Just finished watching "Universal Soldier" for...well, I don't really know how many times I have seen it since 1992, but I have seen it many, many times. It still holds up fairly well, and yes, it's maybe not the best movie, but I think it's just one of my guilty pleasures. I love watching Jean-Claude Van Damme's movies, and this is my favourite one. I love the fight scenes, and Dolph Lundgren makes a great bad guy - the two leads play well against each other. And even though I don't much care for Ally Walker (especially after seeing her on "Sons of Anarchy"), she does a half-decent job in her role here.

0 comments,
Reply to this entry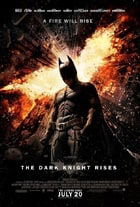 Posted : 3 years, 1 month ago on 22 July 2012 06:24 (A review of
The Dark Knight Rises
)
I re-watched the first two movies before going to see this one today, and I was not disappointed in the least - except for one thing. One detail that was a big disappointment and totally frustrating - trying to make out what Bane was saying more than half the time he was speaking, was really very difficult. He was muffled and unless he was speaking very loudly, or really clearly, a lot of what he said was just lost.
You would think with such a big budget production, they could have done something about this problem, because I am not the only one who had this complaint. I saw it with a friend who had already seen it once, and he said that, on the second viewing, he was able to make out more of what Bane was saying than the first time he went, but it was still quite a challenge.
Other than that, and the fact that I found everything in the film totally predictable (which, either it was completely predictable, or I have just simply seen way too many movies to actually be surprised most of the time I see new movies anymore), I loved it. Great action sequences, good story, great performances from the cast. Just great, but that one detail I already mentioned just really ticked me off. It was so bad that sometimes, you wished Bane had subtitles so you would know what he was saying.

0 comments,
Reply to this entry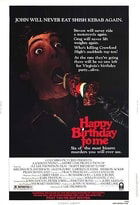 Posted : 3 years, 1 month ago on 6 July 2012 09:21 (A review of
Happy Birthday to Me
)
Today, this movie is pretty awful, totally predictable, and yet...still watchable. The effects are pretty dismal, the acting terrible all-around, but I still love my horror movies, and this one, I am glad I watched, even if it's terrible, drags a lot, and has an awful script on top of everything else!

0 comments,
Reply to this entry
Posted : 3 years, 1 month ago on 6 July 2012 08:01 (A review of
Goon
)
I really enjoyed this. Seann William Scott does a fantastic job as Doug Glatt. The fight scenes are brutal, bloody, and very well done. Love the inclusion of Kim Coates and Liev Schreiber in this. The final fight scene is pretty harsh. You know it's coming the whole time, and when it finally happens, it's intense. Good comedy, with great action, well written, cast...I didn't know much about it going in, and I am glad I didn't, as I think it was better, no expectations, no disappointments.

0 comments,
Reply to this entry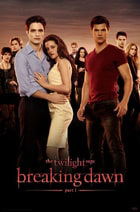 Posted : 3 years, 2 months ago on 27 June 2012 08:03 (A review of
The Twilight Saga: Breaking Dawn: Part 1
)
This fourth movie in the series is, I think, the worst of them all by far, as it spends SO much time on the sickeningly gross love story between Edward and Bella. And yet, this was the book I enjoyed the most because it spent a lot of time on Jacob, as well as Bella. So far, in the movie, Jacob is still a smaller character. Most of the movie was just paying tribute to the love of Edward and Bella, and then their eventual tragedy.
I am glad there is only one more in this series, then I never have to be subjected to this crap, or Kristen Stewart's terribly bad acting, ever again.

0 comments,
Reply to this entry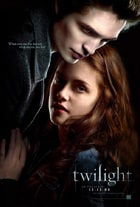 Posted : 3 years, 2 months ago on 27 June 2012 07:59 (A review of
Twilight
)
This movie is just garbage, based on an even crappier book. Unfortunately, despite the terribly bad writing of the book(s), I couldn't put them down, and so I had to see this movie. I really wish I wasn't the kind of person who needs to see the movie versions of books, because Kristen Stewart makes an already intolerable character that much more annoying. And some of the things read in print are so much more ridiculous on screen.
I am embarrassed that I have seen this movie twice now, and that I have read the books, but such is life. This movie doesn't, or shouldn't, inspire anyone. The acting is terrible, the writing atrocious, and really, the whole thing makes me sick to my stomach.

0 comments,
Reply to this entry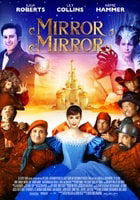 Posted : 3 years, 2 months ago on 26 June 2012 08:45 (A review of
Mirror Mirror
)
This movie is utter, ridiculous, garbage. I can't believe I sat through another crappy movie, or that, yet again, some talented actors that I love allowed themselves to be in this piece of garbage that no one should be forced to watch. Shame on you, Julia Roberts and Nathan Lane, as well as everyone else who allowed themselves to be part of this ridiculously awful film. And, shockingly, the absolute worst part of this movie came at the very end with the song and dance number out of nowhere that went all Bollywood. Appalling.

0 comments,
Reply to this entry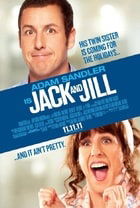 Posted : 3 years, 2 months ago on 26 June 2012 01:13 (A review of
Jack And Jill
)
At the end of this movie, Al Pacino says that the Dunkin' Donuts commercial should be burned and no one should ever see it. That's exactly what should have been said about this movie. It's terrible. Probably worse than "Click" was, or at least just as awful. The time I just spent watching this was completely wasted. I am stunned that anyone would have allowed this to be made. It's not funny, and tossing David Spade in at the very end was also pretty stupid. Avoid this. Don't waste your time, it's one of the worst things I have ever seen.

0 comments,
Reply to this entry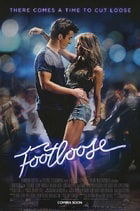 Posted : 3 years, 2 months ago on 25 June 2012 12:54 (A review of
Footloose
)
Actually not bad, in terms of a remake, but I still prefer the original over this. Something about the unknown and not-so-talented (when it comes to the acting) cast of "kids", along with the fact that most of the movie is exactly like the original, just makes this not really worth seeing unless you happen to catch it on TV or happen to have it around. The original is way better, and still holds up today, so really, why was a new version necessary?

0 comments,
Reply to this entry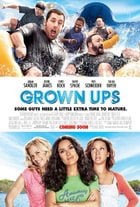 Posted : 3 years, 2 months ago on 24 June 2012 08:14 (A review of
Grown Ups
)
This movie is just a bunch of people who used to work together, coming together to make fun of each other while pretending to make a movie with a story line - a story line that is not well written. A movie that is pretty bad, not very funny, and overall, a huge let-down considering the cast of comedians who have done better in their careers. Total garbage.

0 comments,
Reply to this entry